EID
Eid Mubarak to all our families who celebrated Eid at the beginning of the term. Fatuma supported our understanding of Eid and Ramadan through our shared experience of a Big Circle Time. Some children shared their knowledge and understanding of the special celebration with their friends. We learnt about the different traditions for example praying, giving presents- 'Xagal Eid', wearing special clothes including 'khamiis' and 'ummama', getting henna and having an Eid party to celebrate the last day of Ramadan!
Bristol Old Vic
This term Ben and Chloe joined us at Nursery for a shared acting experience. They taught us about the theatre, and we worked together using our imaginations to create a story and act it out! Some of us went with Robin and Dilly to the Bristol Old Vic (on the public bus) where we performed on stage, how incredible. It was lovely to be able to come together and share such an amazing experience. We look forward to more opportunities to be together in term six.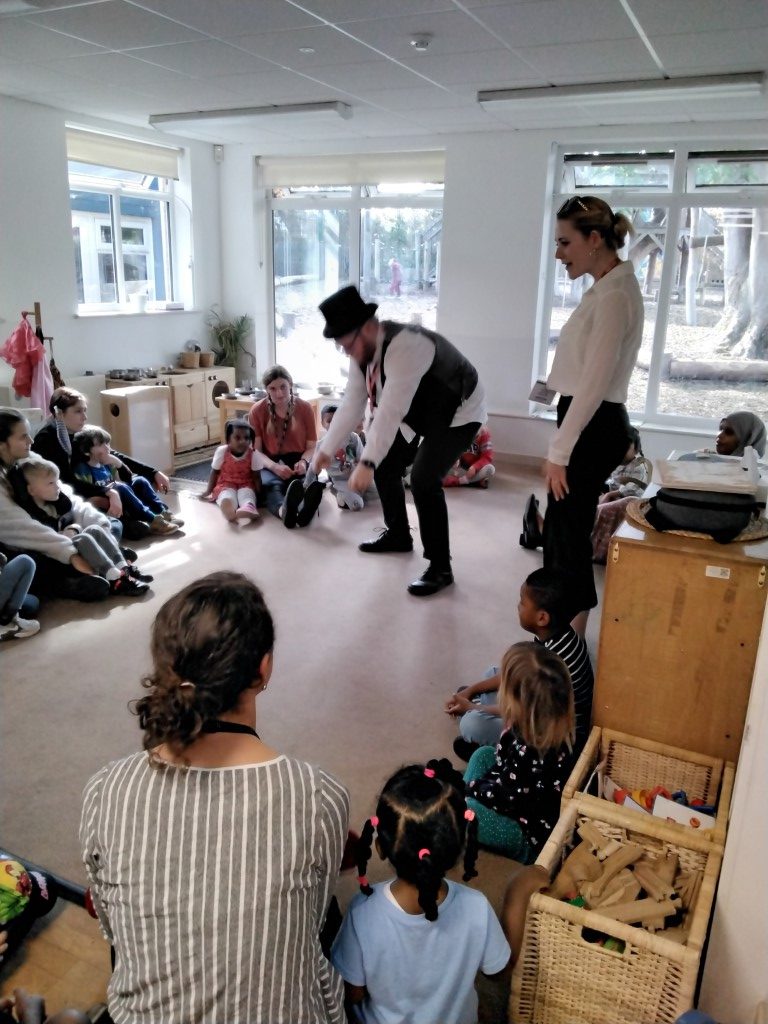 New Relationships
We have been building relationships with our new Class Teacher Ella, teaching her our daily routine, and showing her all of the wonderful things we get up to at Nursery.
Woodwork
Lots of us have enjoyed woodwork this term. We have been preserving with our hammering skills and thinking carefully about our designs.
Petals, Perfume and Potions
We have been deeply absorbed engaging our senses and creating potions and perfumes with a range of flower petals.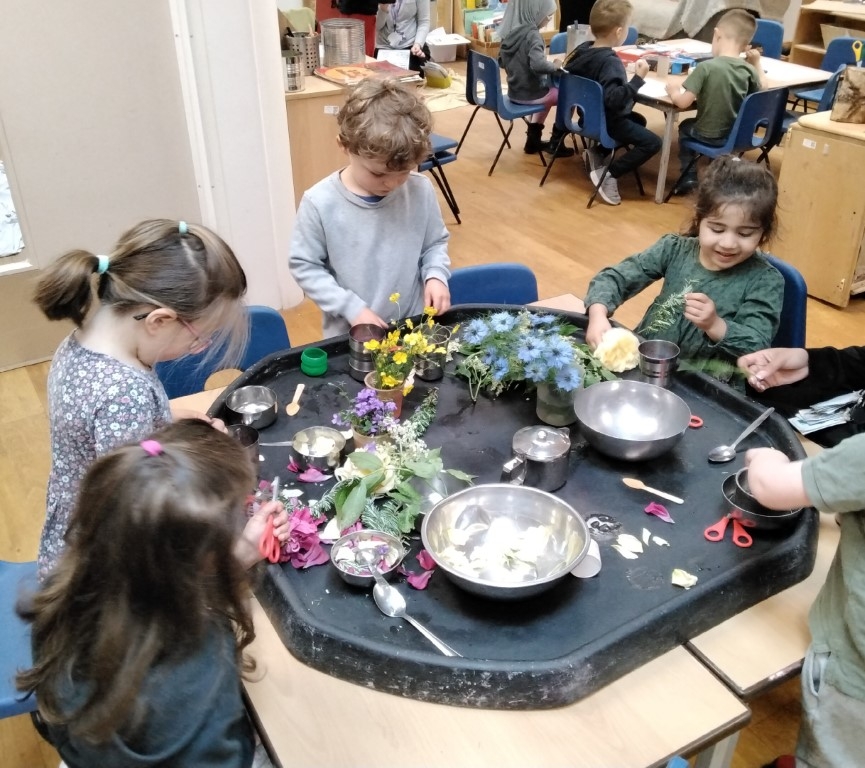 Your Comments