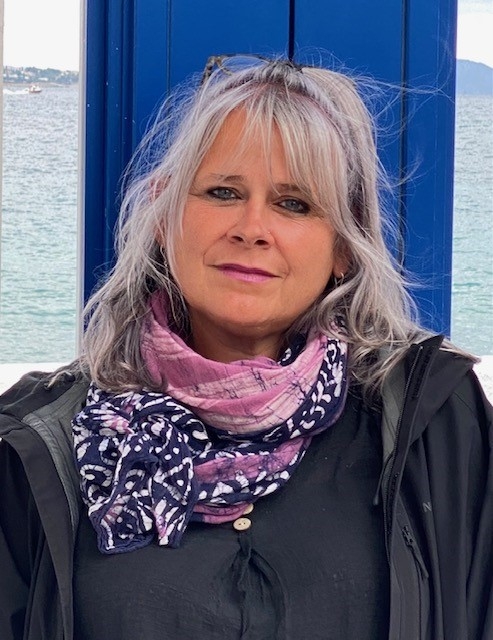 Welcome to our outstanding setting. We hope you find this website useful and that you contact us if you require any further information.
I have worked as the Leader at St Pauls for 23 years, during this time we have been through many changes and have grown beyond recognition. I love it here, I am inspired by the children, families, community, and our own team, and I aspire to provide the very best service and experience to them all.
I really hope that being part of this St Pauls learning community will empower us all to recognise our uniqueness, have a voice, enjoy learning, and together achieve great things. Being part of everyone's personal learning journeys is a complete privilege, just as is being entrusted with the care, learning and love for very young children.
St Pauls Nursery School and Children's Centre welcomed children and families in September 2008 as a new integrated service. We are based on a large site, with a mix of old and new buildings and extensive grounds that facilitate wonderful outdoor play and learning opportunities for our children – all year round. This includes growing, cooking on our open fire, and also getting 'out and about' around Bristol in our own minibus – all of which are fantastic provocations for children to talk, think, connect, become independent and take risks.
We hope St Pauls Nursery School and Children's Centre is a warm, welcoming, and caring environment, we love that many of our families say it feels like home and that our team feel like family, reflecting the trust we have built between us. Professional love is at the heart of what we do.
As a team, we invest hugely in establishing authentic partnerships and relationships with our community and local services, learning from their experience, and developing ways we can move forward together.
We have particularly strong links with our parents, our Central Bristol Children's Centre family support team, health, social care, police, local Schools, and community groups.
We also have long standing partnerships with creative leaders in the area, for example: The Old Vic, Circomedia, and a group of musicians called Sound Waves.
Our team are talented, skilled, committed and very proud to be part of this wonderful nursery. They work incredibly hard to meet everyone's individual needs, to be partners in learning and to remain solution focused, even during some of the most difficult times.
Our proactive Governing Body draw on the expertise and diversity within our local community to inform our future planning… we are always on the look out to recruit new people – so if you feel you would like to be involved, let us know.
The Centre's values and commitment to lifelong learning, emotional wellbeing, creativity, and inclusion is evident in all our policy, practice, and provision – to read more about this please go to our learning.
We are delighted that our service has been judged as Outstanding by Ofsted for the last 15 years, despite the many changes to the inspection framework. Our provision is also subject to two different Ofsted Inspection frameworks: School Section 5, and Daycare.
Our work with our youngest children has also been recognised, we are a Centre of Excellence for Under 3s and are particularly proud of the experience we offer our babies.
Since 2013 we have also been working in a leading regional role. Firstly designated as a National Teaching School, then rebranded as the Bristol Early Years Teaching Hub, but now more recently designated as the Lead Setting of the Bristol and Beyond regional EYs Stronger Practice Hub, which is funded by the DfE as part of the EYs Covid Recovery Programme.
In this role we work across 6 Local Authorities in the South West. We share information and advice, support networks and deliver evidence based CPD to other Early Years settings. We also deploy specialist leaders to support developing practice in other settings.
Because of this, we have some of the most experienced and qualified staff in the area – many of whom work beyond our nursery and are engaged in collaborative learning and research. They also have opportunities to learn from the best practice nationally, and engage in the most current thinking in Early Years.
As a very experienced leader, I work strategically across Bristol Local Authority. This and the regional work, takes me away from St Pauls sometimes, but I know it is in very safe hands under the leadership of our Associate Headteacher – Robin Taylor. We work really well together as a team, supported by our other fantastic senior leaders.
After all these years, I still think St Pauls is an incredible place to work. The diversity, passion and optimism in our local community is where we get our inspiration. Every child and family is unique, and every day we learn from them.
As a setting we will always continue to reflect on how well we meet the needs of this community and strive to continuously improve what we do – but we can't do it without you, so please join us.
We hope that these pages give you the information you need about our setting and that if you access our services, you enjoy being part of our wonderful learning community.