Settling in …
Welcome to nursery everybody.  What a privilege it is to get to know you all and begin to make relationships with you and your families. Your children have been working really hard at their transition into nursery school.  Together, we have been learning to: separate from our families, to become a member of a group, a class and a nursery school community. The daily routine, our key-person and the new environment has been helping us to do this and the children are demonstrating incredible resilience and perseverance as they do so.
Mark making…
Room 1, you are so skilled at making marks: big marks with paint and cornflour, big drawings on paper on the floor, intricate depictions of our families.  All of which helps you to hold your families in mind, and share your thoughts, feelings and knowledge. We have created a gallery in our classroom to document and display our incredible work.
Wallowing and paint exploration…
We have been WALLOWING!!! Paint, water, playdough, cornflour. We have been using these sensory explorations to help us to connect with our environment and new people, to support our emotional regulation, to explore new media and materials.
Nasrin has been supporting us to extend this exploration to colour mixing.  We have been learning about colour with dry powder paint; adding water, mixing two colours, then three.  Observing the result.  This scientific enquiry is helping us to learn about the world around us, and to create incredible art work.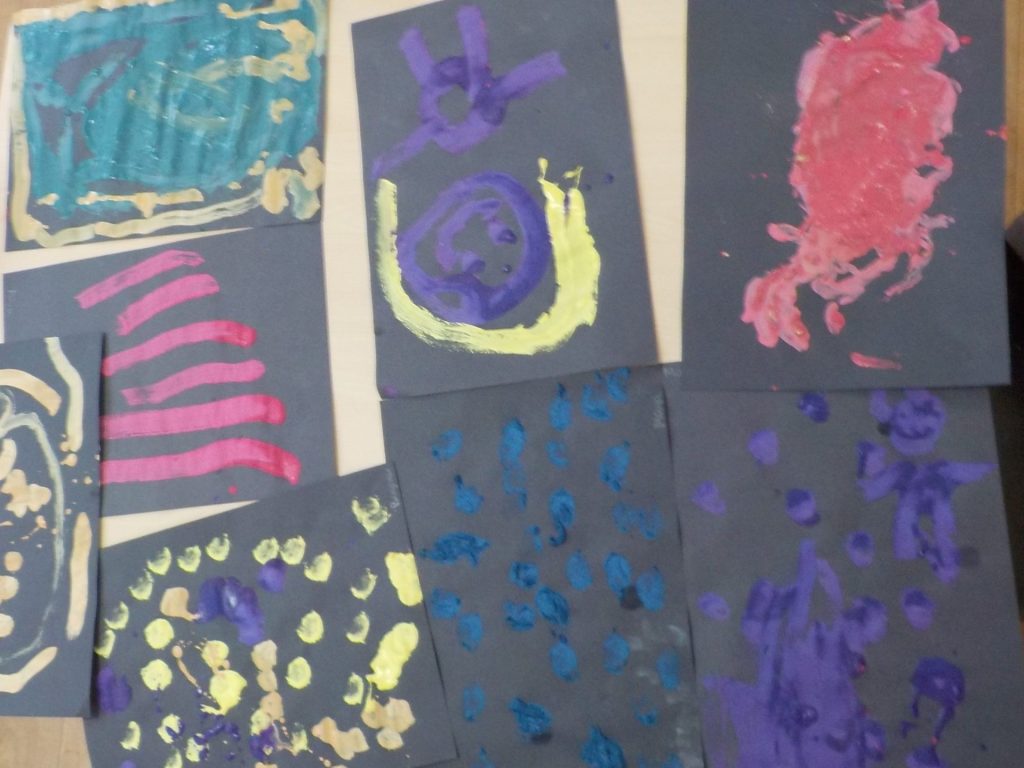 Story…
We have been using story to help us to: become a group, learn about narrative and use our communication and language skills. Owl Babies has been helping us to learn about our separation from our families. Walking Through The Jungle has enabled us to use our bodies as we act out the story, and use our listening skills … "Can you hear a noise? What could it be … ?"
Walks in the community…
We have capitalised on the amazing artwork on the buildings of St Pauls, and the knowledge and skill of some of our staff and families, through walks in the community. We have been noticing the murals on some of the important St Pauls buildings and using these experiences to ignite talk and artistic expression.
Img N1 04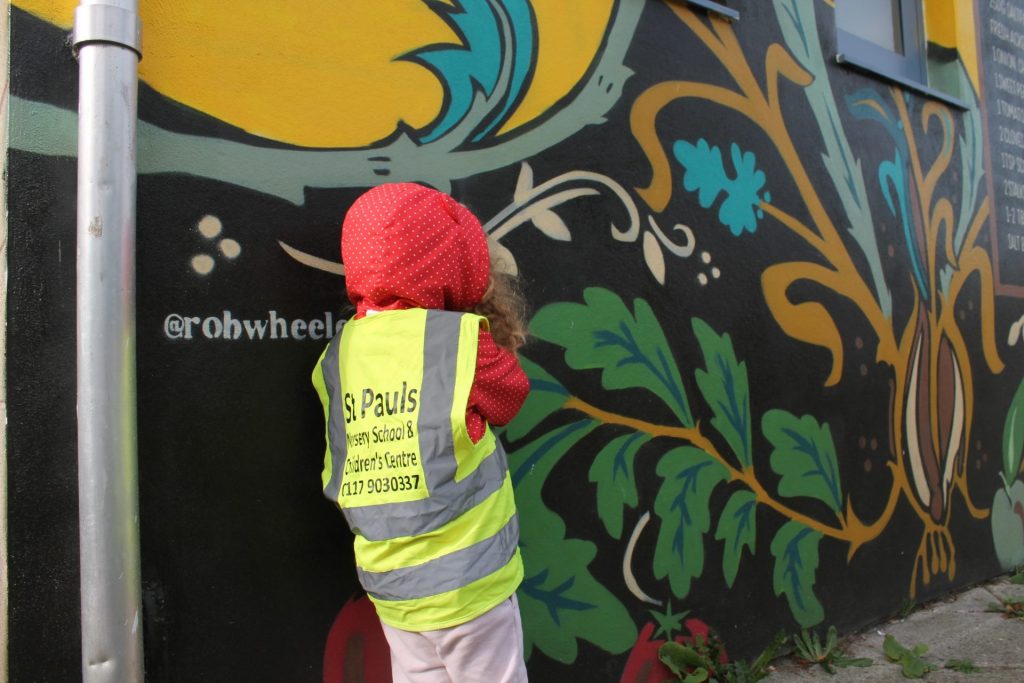 What an incredible start. Thank you to all our children and families for supporting a smooth transition and for working in partnership with us.
Your Comments