Welcome to Nursery everybody!
We want to celebrate the determination, resilience and motivation we have been observing since September…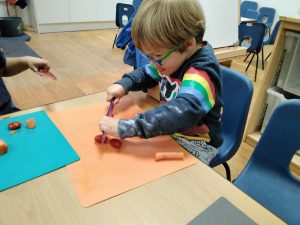 We really loved meeting you all during our 'Get to know you' visits; thank-you for sharing your personal histories & family experiences with us, it really helps us to make deeper & more meaningful connections with the children.
Children have been amazing at leading their own settling journeys; familiarising themselves quickly with the environment & daily routines, forming trusting relationships with special adults, and beginning to notice other children who share their passions. Lots of noticing… observing…and imitating.
Our small daily Group Times have so far been supporting Personal, Social & Emotional development; getting to know each other through songs & games, and practising learning together as a group. Ka-La-La, 'Roll the Ball', we wonder if anyone has been singing our songs at home?
We notice children planning to spend lots of experiencing the freedom & challenges of our garden, balancing, climbing, and mastering new skills like 'The Treehouse Pole!' Concetta helped us to plant seeds in our allotment; nurturing the seeds to help them grow has been very important.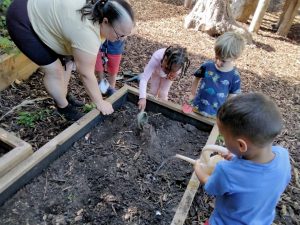 Links to home have been more important than ever. Lots of time is spent in the home corner using our imaginations & connecting with others through shared experiences. Using our creativity to design cards & gifts to take home to our families helps us to keep them in mind while we are here.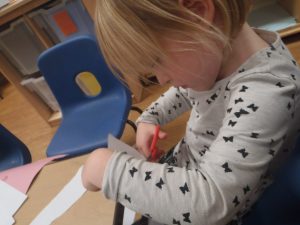 We love children feeling empowered to share home experiences; for example, Luci bringing in freshly picked sweetcorn & pumpkins provided us with a great chance to explore & prepare food, as well as talk about our own families' traditions.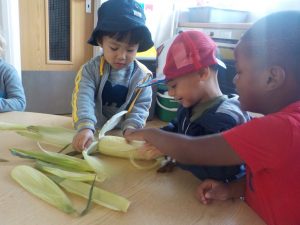 We have been so excited to take our 'returning' Group – Lilac Group – on a number of trip to the forest!
How amazing to see them rise to the challenge of an un-explored environment. Feeling ignited, free and joyful, together as a group. Thank-you to the families who were able to join us.  This has also allowed some space and time for our new children to further establish themselves back at Nursery, discovering interests & building new relationships.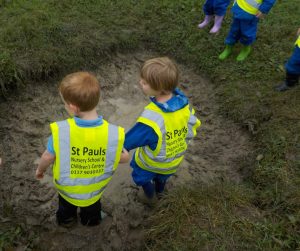 We are looking forward to visiting the forest alongside the other key groups as the year progresses.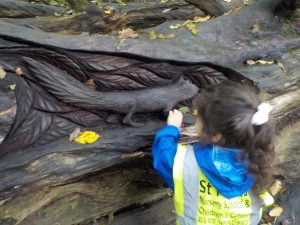 Your children are INCREDIBLE! Thank-you for sharing them with us.
Your Comments