Resettling, Reconnecting and Telling our Stories.
We are so pleased to see you all again. We are in awe of your resilience and adaptability. Familiar routines alongside playful provocations have been helping children to re-settle into Nursery and re-connect with friends. We have all had such different experiences during lockdown, and we know it is so important that children find ways to tell their stories. In Room 2, children have been spending lots of time absorbed in block play, collaboratively sharing narratives.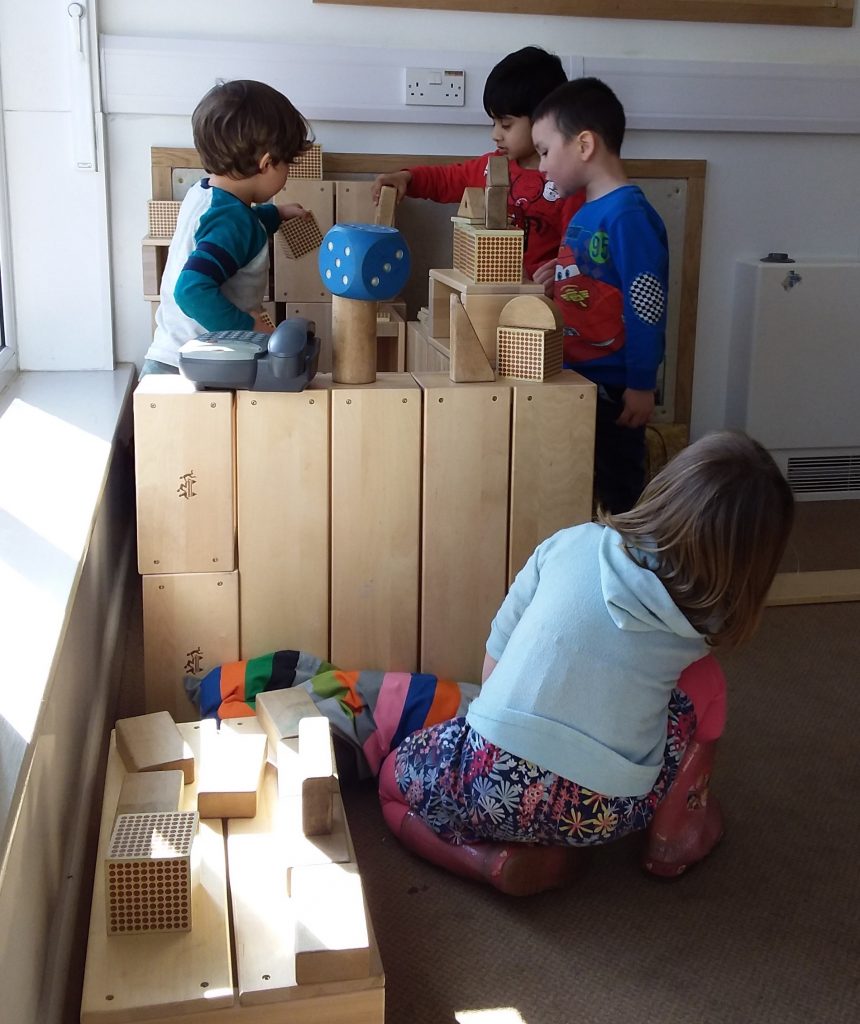 Our 'Story Square' practice has been an incredible way for children to express ideas and process experiences… whilst revealing some very skilled actors and story-tellers!  We ask children to tell us their stories, record them in our Class Story Book, and then invite others to help act them out at Story Time.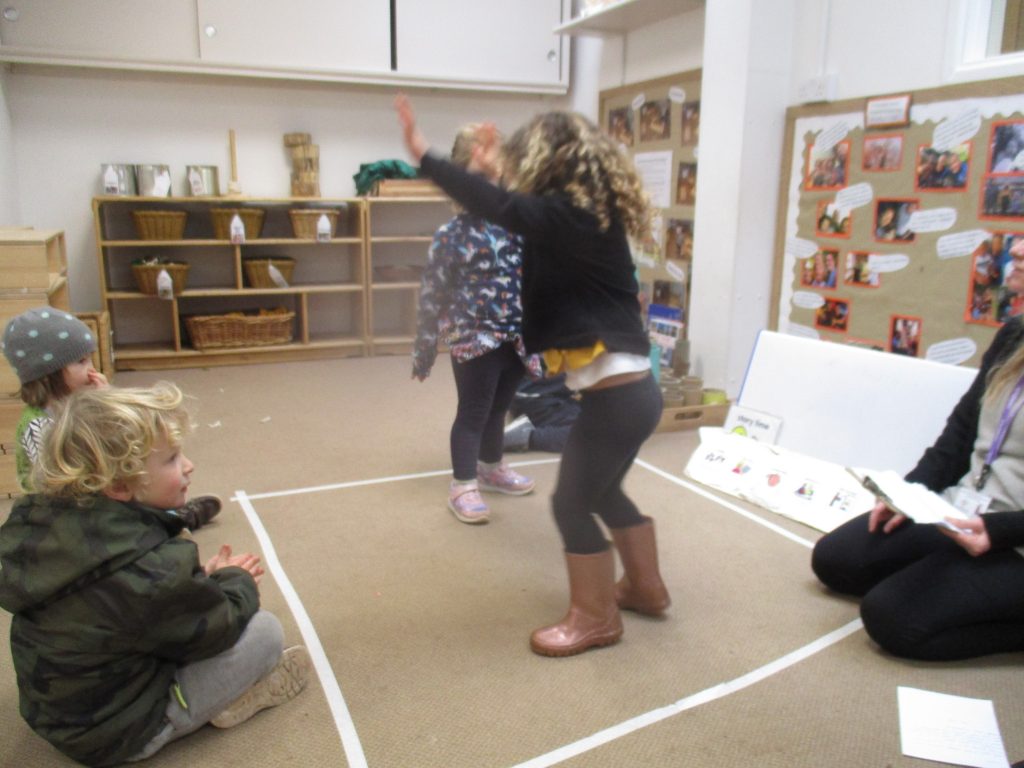 Being Scientists!
Children are amazing scientists! We are tuning in as they observe, question, predict, test, and communicate their ideas. We have studied the properties of ice, the habitats of birds (and made bird feeders), experimented with floating and sinking, planted vegetable seeds, and are currently researching the life-cycle of frogs.
 "I can see his eyes! He is looking out for a predator! What eats a tadpole? How many days when they will be frogs?" – Ezra
The Food Project
We have been exploring fruit and vegetables with Harriet in the kitchen as part of our Food Project. Some very familiar, and some more unusual…We noticed strong smells, tiny seeds, slimy flesh, and tangy tastes!
Food is so important! We notice the ways children connect, make links, and raise questions as they share this experience.
"This lettuce – it's got lines! It looks like a lizard skin!" -Leo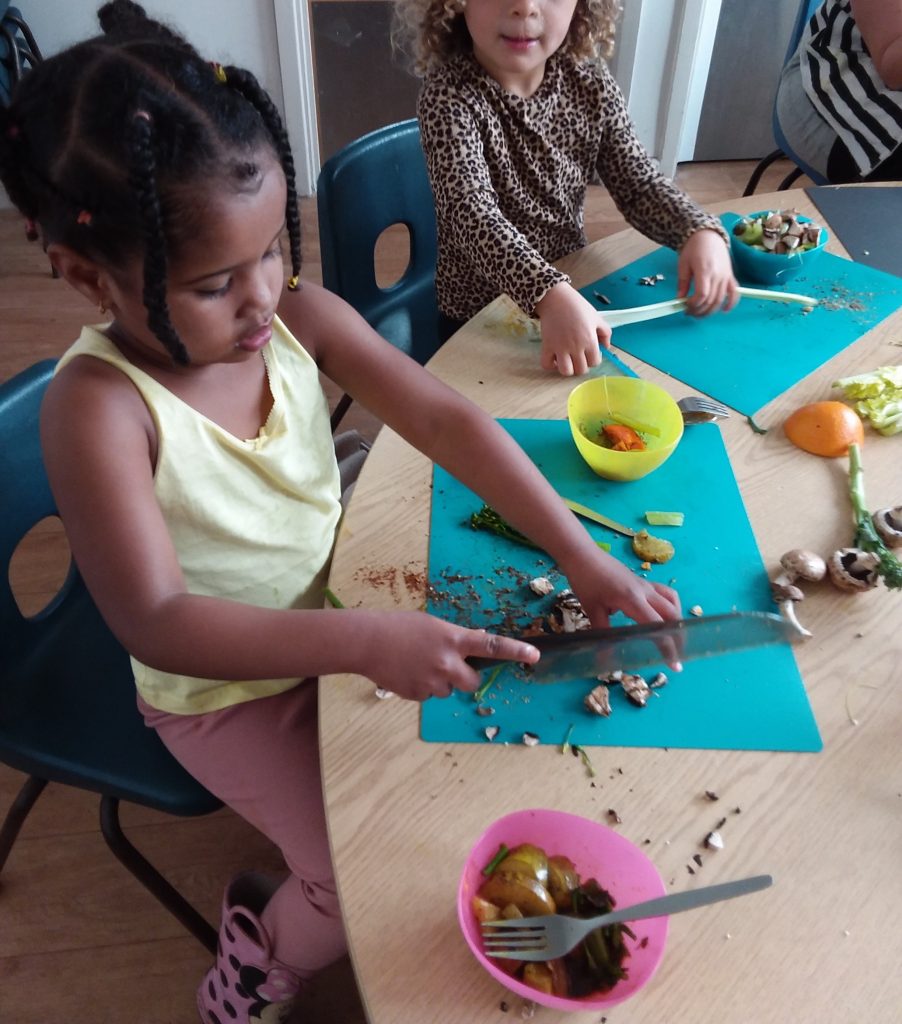 Your Comments