The children have really enjoyed looking after the babies (dolls), imitating familiar routines like cuddling them, feeding them, and changing their nappies.
We have combined this with their love of water play so that they can bath the babies.
They are making links with their own experiences, and some are learning empathy through understanding the baby's needs.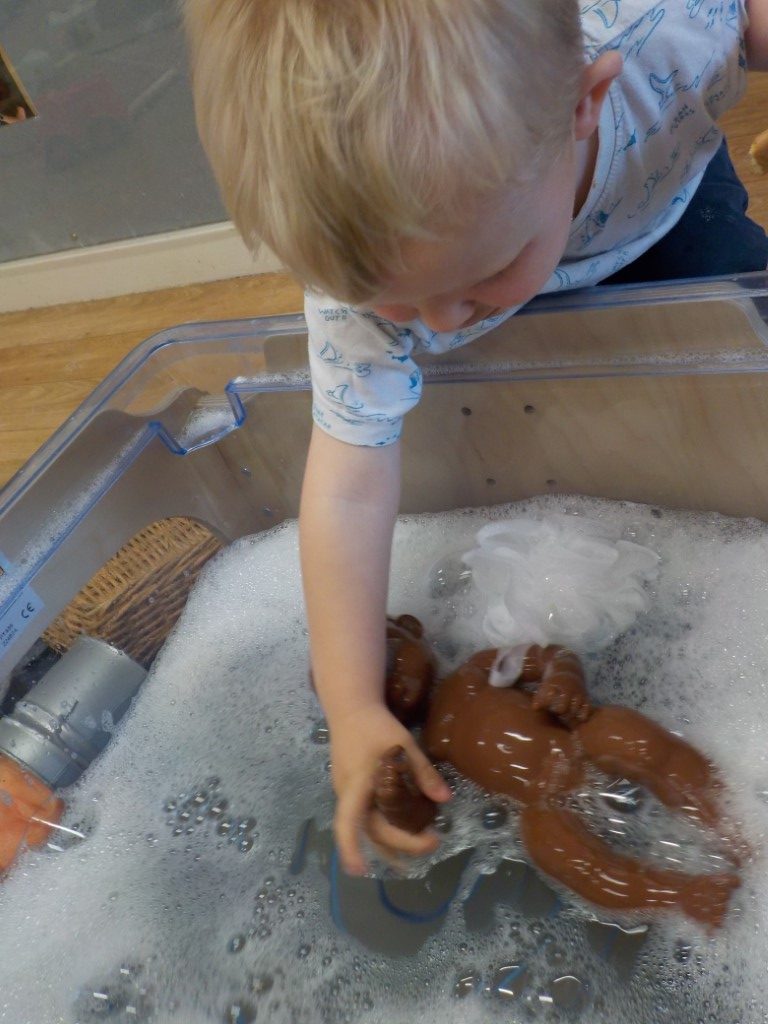 Some of the children have been exploring the joy of water with their whole bodies, climbing into the water tray.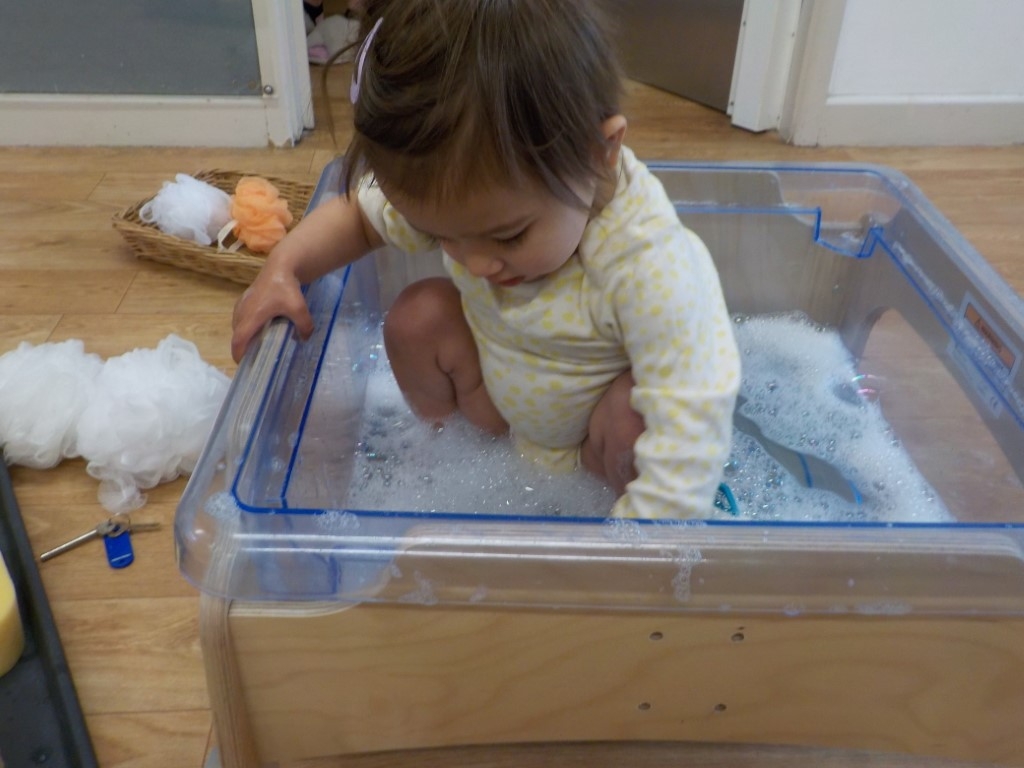 Or pouring water over their heads…and Emma's!

Your Comments