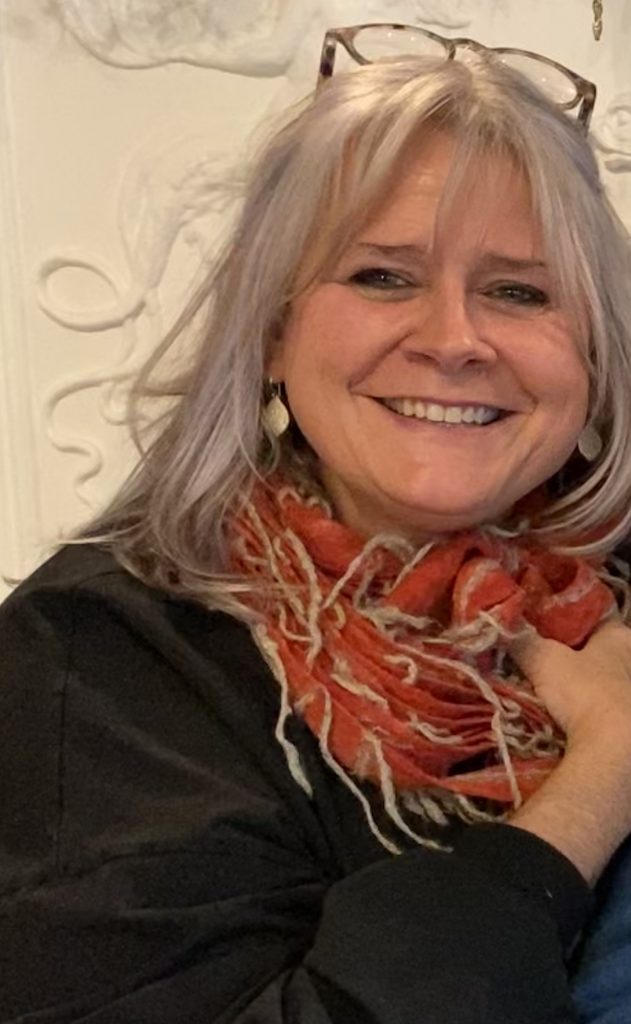 Dear Parents and Carers,
I write to share with you the model we are developing to reconnect, safely and sensibly, with the children at St Pauls Nursery School and Childrens Centre.
Until March, we have been functioning with 160+ children on site, with many accessing personalised daycare on top of their free entitlement, we now have to severely limit our numbers.
As I have shared with you before, the priorities that have informed our decision making are:
To provide an opportunity for Nursery School children who are leaving to come together with their key person and key group, to say good bye, celebrate what they achieved at nursery and think about transition to school
To maintain contact with our vulnerable children and families
To facilitate parents being able to go back to work (if numbers permit)
To begin to generate some income again to ensure we are here for the future!
These of course need to be considered in the light of all the government guidance for safe working, which are being updated on a daily basis.
No plan is perfect, we realise that all children will lose out from not having their regular pattern of nursery, and could potentially find any other model that we offer more difficult than supportive – but we will do our best, always holding their emotional, cognitive and physical wellbeing in mind as we make progress.
Our proposals are as follows:
Baby Room:
We will reopen our baby room 9am -5pm (as this can function as an entirely secure 'bubble' with separate entrance and outside area and same constant staffing). However, we will:
Limit the numbers to only 6 babies at any one time initially
And only offer full days – to ensure we keep the bubbles intact
It could be that that we cannot provide the exact day/time we were offering, but a member of the team will be in touch to find out your requirements, we may also not be able to start new starters as soon as we would like.
Early Years 2 ( 2-3s room):
Until July 20th we will continue to offer a 'bubble' of vulnerable or key worker children spaces. Numbers will also be limited to 20 initially (across 2 rooms)
Full days are preferable
If there is high demand for the daycare places, it will be based on need and family circumstances
Again, if you want to re start in this provision, the days we are able to allocate initially may not be exactly the same as you have been accessing previously.
After July 20th, we will switch back on all our daycare offer for our 2-3 yr olds – spreading them in groups across our whole site, 9am-5pm, and we will revist the hours/days you will need.
Nursery School ( 3-4yr olds in Room 1 and 2 Nursery):
Starting from June 8th ALL nursery school children will be offered 1x full week of nursery experience ( 9.30 – 3.30pm) between now and the end of term. This is because we believe that closure is VERY important in supporting children when moving on to something different (even for those nursery children who may be returning, but returning to a different cohort of children).
They will be invited back in, 2 key groups at a time (2 'bubbles' in separate rooms) to be with their key worker and familiar staff
The intention of this week's experience is to celebrate their nursery journey, say goodbyes to those leaving, complete conferencing with parents, and contact with the primary school they will be attending next.
For children staying with us next year – it's a keeping in touch opportunity
You will receive an invitation for your allocated week of nursery experience for your child key group
Additional Nursery Group ( 3-4yr olds)
In addition to above, we will also be offering regular places (9am – 5pm) for our vulnerable children and those wanting to access wraparound day-care places due to work requirements – as we have been doing in Eys2.
This 'bubble' of children will work in the pod, with nursery staff
Numbers limited to 12 max
Set days are needed, and preferable full days
Please note that once your child is in this 'bubble' of ongoing nursery sessions, it is unlikely that they will be able to then transfer to their Nursery School key group 'bubble' when they have their 1x week nursery experience, although they will of course have connection with their key person.
This is due to group isolation, but we will be informed by updated Government Guidance when it is issued.
The challenge will be having the spaces to meet parent's needs, we do not have capacity to offer everyone's 30 hrs places, and or so again they will have to be allocated on a need basis.
Other:
Things to expect about this secure and different nursery experience:
Children will see their key worker and special people (although some may be on furlough)
All children have access to outside – which will be split up for 'Bubbles' of children to access
That each 'Bubble of children' do not mix, so will be eating together etc
The entry and exits are separated as much as possible, to enable each 'bubble' safely accessing nursery
We will be asking parents to stay outside the building, saying goodbye at the door
The environment will look different, with less soft furnishings etc
We are incredible lucky to have such a fabulous outdoor learning space – children will access this all the time, in different segregated areas.
Charging:
As you may know, some more business minded Early Years settings have been continuing to charge during this period, or at least requested retainers. We are facing an extraordinary loss in income at St Pauls, which unless we start to address, will weaken our services for the future.
We really know that family circumstances will have changed over the last few months and that you will all have an individual response to 'getting back to normal', so we are trying to address this.
We have now made some decision around how we are proceeding with charging, given that we started charging fees again this week. These are as follows:
Ending your Contract:
If you no longer want to access a charged daycare place with us, please notify us as soon as possible. The contract stated that a months' notice must be given, but we are happy to waver this.
However, in terminating your contact we think it is fair that we invoice you for just 30% of your final month's charges.
Maintaining your contract:
If you want to keep your contract for a daycare place, but do not want to attend on different
hours, days etc until we are fully reopened to day care paying children (July 20th 2020) we are asking that you pay 50% of your monthly invoice
Given that we haven't invoiced anything since March 20th we think this is a fair request.
Changing your contract:
For those of you who are already accessing day-care sessions/hours or who will start accessing session, your contract will be changed to reflect this
I'm sure you can appreciate this as an awful lot of work for our business team to process, particularly as we have some on furlough and home working.
Please can you keep your decision and request simple! You can let us know your decision using the following form:
We will not be accepting any request for additional hours, days etc – as we need to keep our 'bubbles' of children, staff, movement across the centre as safe as possible.
Finally:
This is a long letter…and may be hard to process! I'm sure your key workers will be able to explain more as we work through the planning at our end.
We will also write individual letter to groups.
What is important to stress is that:
All decisions made are about keeping children, families and our team safe
We are following government guidelines
All our finalised plans will be informed by comprehensive risk assessments
Things may change again!
BUT MOST OF ALL, please know that we will work our absolute hardest to ensure the experiences we provide for children are as inspiring, supportive and loving as they can possible be – informed by the best pedagogy and best intentions.
Like you we are looking to the R level, the rate of infection, and all new science and guidance.
We are also working hard with the Local Authority to gather area based information, and closely with local schools to consider how we support whole families.
If there is ANY indication that we are compromising the health of our community, we will shut down again immediately.
What we really hope is that you too are doing all you can to keep safe and slow the rate of infection. The ambiguous messages from the government are, I think, being interpreted differently by many.
Bristol has done a great job at keeping everyone safe – let's hope it can continue as we all start to re-enter the world of work and school.
Please keep watching our website and also the great things that are on offer through Central Bristol Children's Centre on their separate Facebook page.
Thankyou as ever, for bearing with us through this time and being such great champions for our setting.
Stay safe, stay well and stay connected.
Kind Regards
Lucy Driver
National Leader of Education and Head teacher
Your Comments