Bristol's Student Action for Refugees group has set up a new volunteering program called The Grow Group.
The project is a community garden for refugees and anyone else that wants to come along and will aim to improve wellbeing and integration in the wider Bristol community. The site of the garden is in the grounds of St Agnes' church and in St Agnes' Park in St Pauls and they aim to use the site to grow vegetables that are free to harvest for anyone.
Each session will include free tea, coffee and cake! They plan to start running sessions on the 23rd of February and every session will be on a Friday afternoon and will start at 2pm and end around 4pm.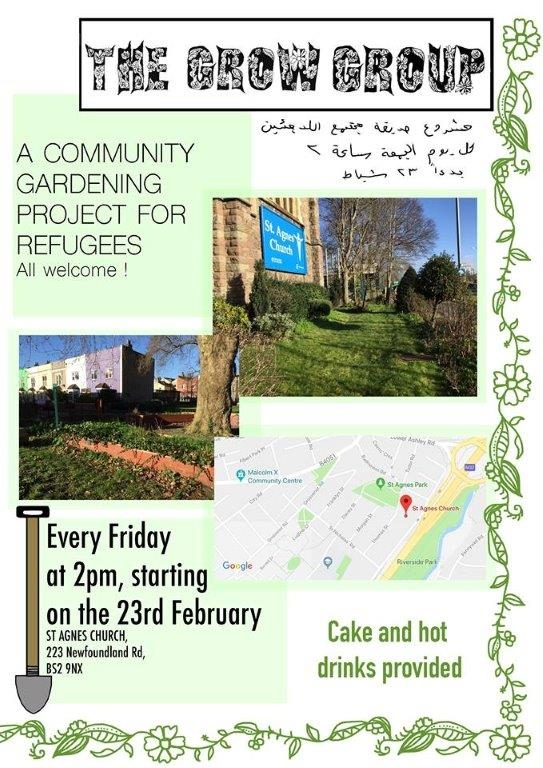 Your Comments