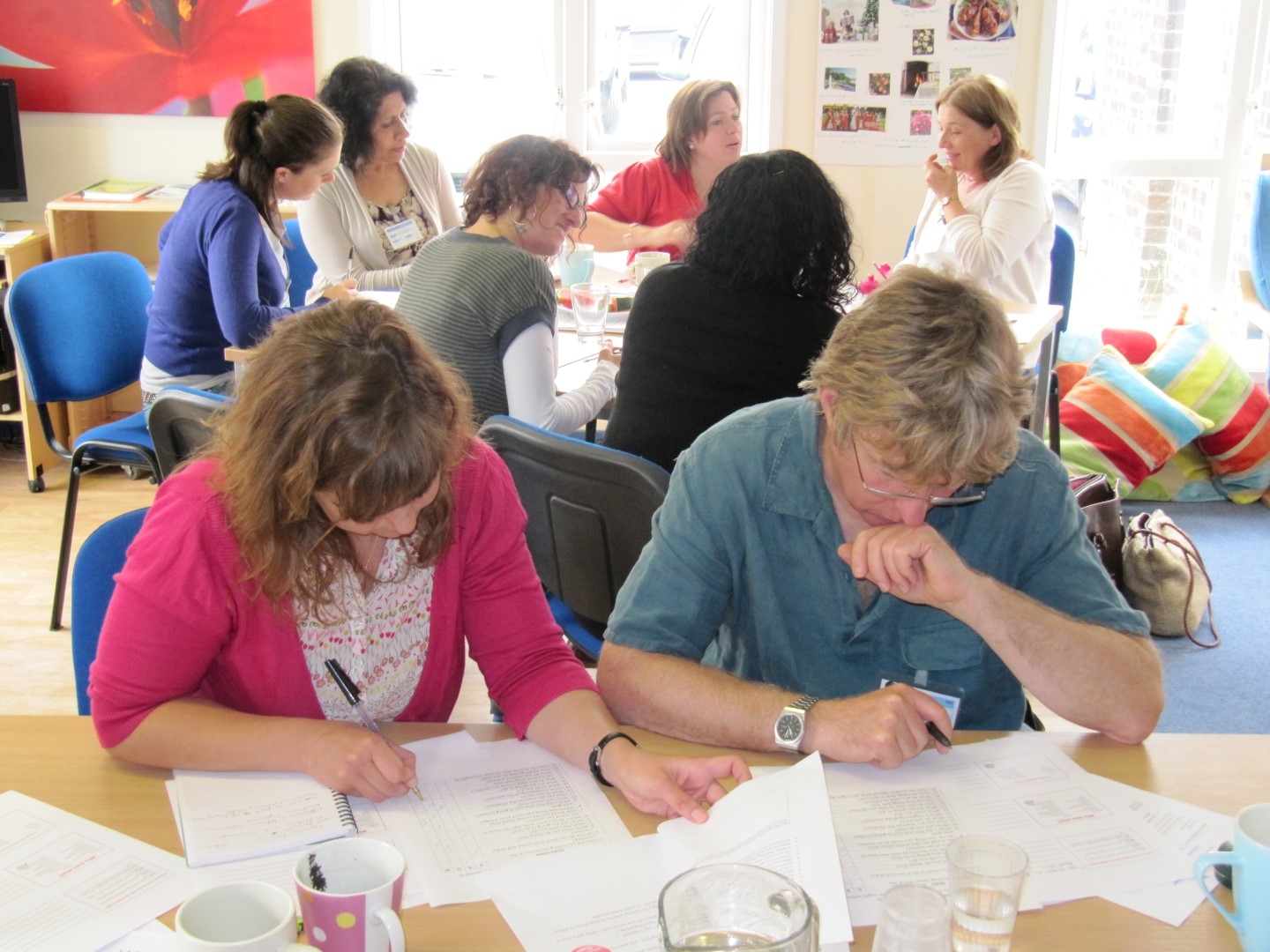 In 2014 St. Pauls Nursery School and Children's Centre was successfully designated a National Teaching School and our leader Lucy Driver was also recognized as a National Leader in Education.
A partner early years setting, Redcliffe Nursery School & Children's Centre was also designated a National Teaching School at the same time and we now work collaboratively with them under the name of the Bristol Early Years Teaching Consortium.
Teaching schools are outstanding schools that work with others to provide high-quality training and development to new and experienced school staff. They are part of the government's plan to give schools a central role in raising standards by developing a self-improving and sustainable school-led system.
School led Teacher Training
Continued Professional Development (CPD)
Supporting other Settings and Schools
Identifying and developing leadership potential
Designating and deploying 'Specialist Leaders in Education'
Research and Development
This model encapsulates our vision to strengthen 'learner -centred leadership' practice. We aim to grow and develop world class practice in the Early Years sector, and align models of excellence across all phases of education through: equitable pedagogy, capacity building, critical enquiry and cohesive communities.
Click here to visit the BEYTC website.
Key partners in this alliance include:
Bristol Local Authority
All Bristol Nursery Schools
The Bristol Primary Teaching School
Bristol Primary Heads Association
St Mary Redcliffe Teaching School
Cabot Learning Federation
The University of Gloucestershire
Bath University
We are an Outstanding Nursery School and Children's Centre with a proven track record of delivering support and training to leaders and practitioners. We aim to build ambition and aspiration, deepen reflective and critical thinking, and strengthen commitment to strategic improvement planning. We have embedded research into our practice and are committed to ensuring any improvements in practice are sustainable across our sector.
We hold the learner firmly at the heart of all our learning, working to develop differentiated, emotionally and culturally intelligent practice at all levels. We have particular expertise in narrowing the gap in outcomes and achievement for both children and families.
Other recognized areas of expertise at St Pauls include:
Supervision
Coaching
Partnership working
Developing your team
Learning to Learn – developing the effective characteristic of learning through Building Learning Power
Emotional well being
Making Learning Visible – documentation
Narrowing the gap for disadvantaged learners – expertise supporting EAL learners and families
Assessment and tracking
Communication and language
Storytelling and literacy
Birth to 3s
Examples of expertise at Redcliffe Nursery School and Children's Centre include:
Outdoor Learning and Forest Experiences
Early Mathematics
Developing Children's Narrative
Supporting Children's Book Experiences
Children's Food Awareness
SEN & Inclusion
Developing a research community
Leading research
Capacity building
International partnerships
Leadership
Post graduate qualifications
Find out more about Teaching Schools, Professional Development and getting into Teaching at the National College for Teaching and Leadership
In This Section
Professional Learning and Development
Specialist Leaders in Education